Facebook Marked your Website Link as Spam – Facebook is one of the most leading as well as popular social media site which has been holding about 1.2 billion plus customers for it. Still it's growing in its way. Really, it's so tough to manage all the users by the company. To avoid risks, the company will be updating the security alert system continuously. Thereby, they can prevent any kind of illegal issues on the site. Most of you all well known about the server size of Facebook. It's about equal to three play grounds together. Moreover, the company began to pop out number of updates from page algorithm to Facebook's anti-spamming functionality,. Also many such other updates like javascript.
One of such updates is the URL spam prevention of the website which has become so come currently with most of the users. Because of this specific update, many of the other sites get affected. If you are confident enough that your site is completely legitimate, but still getting Facebook as blacklisted, go through this post to get answer. If the company's algorithm notices that a website is spam, then it begins to display the Captcha for that particular site when a user tries to share the link of that website. Well, read the whole post and get solution for Why Facebook Marked your Website Link as Spam while sharing.
Facebook Marked your Website Link as Spam
It's notable that Facebook marks any site as spam considering hundreds of reasons. Most of the general reasons for marking any website link as spam are given below:
If you keep sharing too many number of links of any website on the groups as well as pages of Facebook.
Also, if the site you wish to post consists of any adult content which makes the Facebook customers to report that particular site.
In case if you share any single link for many time again and again, and if there are no different shares taking place for that specific link.
Indeed, if you keep scheduling a single post in 5 plus different groups as well as pages to be shared at that instance.
And if more number of people marked the website as spam for its different scam issues.
Facebook TOS
You should not share a website which downloads anything after clicking on it.
Also, you should not share website links on Facebook which hold direct pop-ups on the landing page.
This is the most important TOS – Bad reputation over the WEB OF TRUST.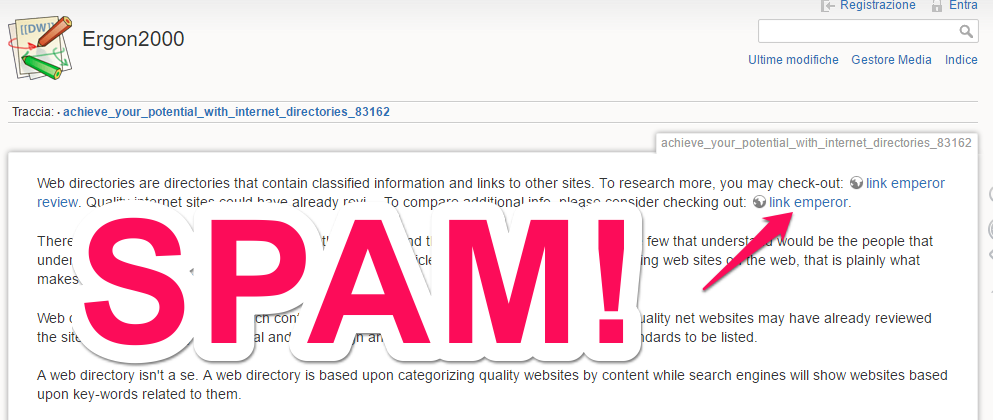 What to do if Facebook marked your website link as spam?
Here are few measures which you need to make sure when you see the spam mark on your site by Facebook. Verify whether you have been carrying any kind of fishy deeds against the TOS of Facebook. And if you are sure that you are not carrying any of the blacklist methods, please follow the steps available here to remove spam mark.
Steps
Go to the official link of Facebook Contact Form. Here, you can report to the company that your site is genuine and marked as spam unknowingly.
After clicking the link, it asks you to fill the URL of Website which contains spam mark mistakenly.
Choose the option from the available list which particularly the website link you wish to share specifies about.
Write a small length description about your website. And you have to prove why your site should not be marked as spam. Also, you can write your view on why the company has made your site as spam.
Notably, Facebook holds a banding with Web Of Trust which is a famous third party extension available.
When anyone notices that your site as poor quality one, and if they contain WOT extension on the system, then they can mark your website as poor quality one.
If this marking is done by more number of users all over the world, then the company's team makers your website as spam considering it as a bad quality site.
Then you can inform your friends to install Web Of Trust extension on their system's browsers. Ask them to render their support for your website in the form of good ratings. Then your site appears in green color indeed.